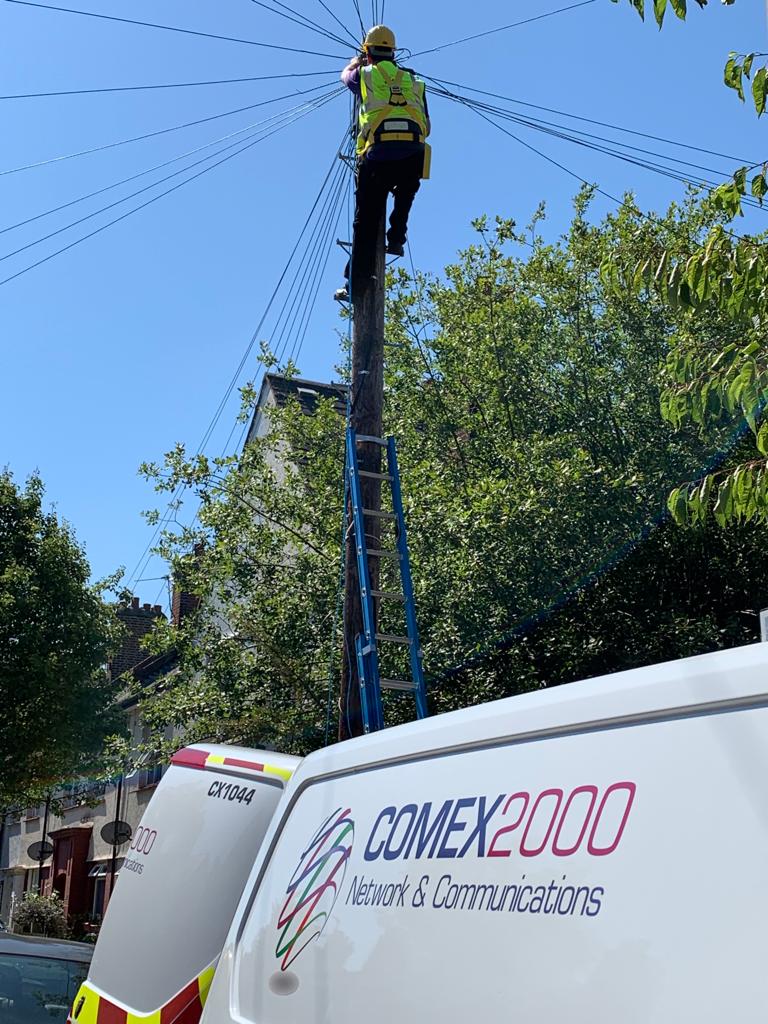 Network Build - Underground & Overhead

Our team of expert Project Managers, Project Co-ordinators, Civils and Cable Engineers work collaboratively with Clients, Local Authorities and supply chain to deliver Fibre-To-The-Home (FTTH), using their expertise from early engagement to closing out of completed build to ensure a smooth delivery.
We are set up to ensure that the correct skilled and trained engineers are deployed where required by using a selection of direct employees and contract partners.
Our civil engineers can deliver Network Build via traditional, PIA and narrow trenching methods. While the multi-disciplined cable engineers will ensure that the fibre blowing and splicing activities are completed to the highest of standards whether underground or overhead.
The team has a portfolio of delivered builds covering the Midlands, London and Northamptonshire. We are highly experienced in managing stake holder expectations and requirements.
As part of our national contract with Zayo Group, we provide a full turnkey operation delivering major telecoms programmes throughout the United Kingdom. Activities include traditional construction, horizontal directional drilling (HDD), cable pulling, cable blowing, splicing (ribbon fibre & loose tube) and advanced fibre testing (OTDR including long distance, ILM, OLTS, PMD, CD).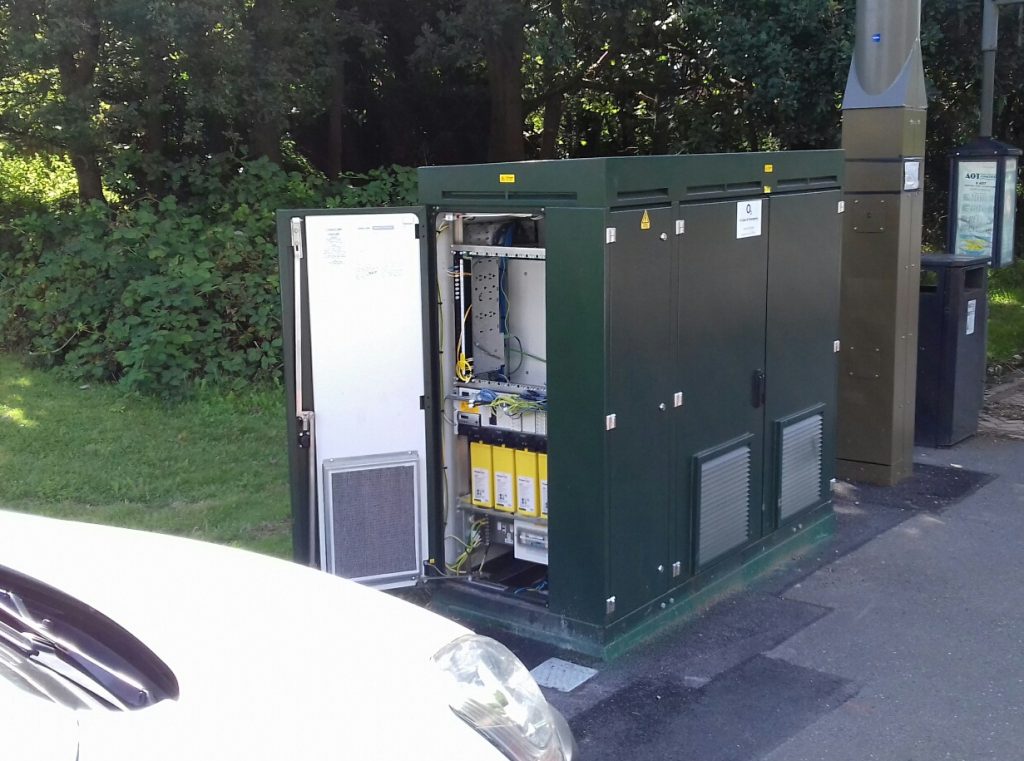 Network Maintenance & Upgrade

Our multi-skilled engineers are involved in every activity within Virgin Media O2 from network upgrade works to maintenance and support of all major programmes;
HFC Spectrum Upgrade – we upgrade the network up to 1.2ghz to give our client the fastest broadband speed available, carrying out a full turnkey operation
Network Assurance – our team of specialist engineers maintain the network across the UK using bespoke test equipment to enhance customer experience and maintain broadband speeds
Transmission engineering – our approved engineers install, test and commission our clients approved NTU's in cell sites across the UK and Northern Ireland
Head-end engineering (specialist terminal rack installation works) – we undertake all structured cabling works within the head-ends to support HFC and full fibre network build
FTTP (civils and blown fibre specialists) – we carry out full turnkey operations including PMO, installation of all street furniture, fibre cabling, testing and activation of full fibre network from head-end to premise
Cabinet Capacity Upgrade – we carry out regular maintenance on the network
London Grid for Learning – approved to install broadband and digital services for London schools
NICEIC approved contractor – approved to carry out electrical testing on client street furniture
5G Mobile Mast Data Connections

Since 2020 we have worked on building Virgin Media O2's 5G infrastructure within the West Midlands and played a vital role in Virgin Media O2's Dark Fibre 5G Mobile Mast delivery for high profile customers such as Vodafone, Hutchinson 3G & 02.
Due to our high level of consistent performance we are now expanding into other geographical areas starting with the North West.
Our committed and dependable team of skilled Civils, Cabling & Fibre engineers understand the need for quality and speed, whilst maintaining delivery on time and in full.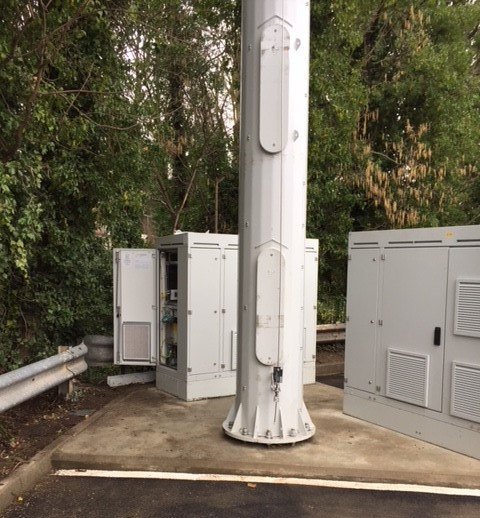 Install - Residential & Business

We are experienced in connecting Residential and Business customers to our clients networks;
13+ years in London and the Home Counties
6+ years in the West Midlands (Business)
2+ years in the West Midlands (Residential pre-enablement)
We have helped bring full fibre and copper into the home and business of customers for clients such as Virgin Media O2, Zayo, Community Fibre and Gigaclear.
Using underground and overhead techniques a full fibre network offers the best products to the customer including ultrafast broadband, TV and voIP phone packages.
Our teams of skilled engineers continue to help transform the UK's Broadband Infrastructure delivering super speeds to even the most remote and rural communities.
Customer service is paramount to our delivery whilst striving to see the best customer reviews and comments. With significant growth of full fibre networks across the UK we continue to support our clients whilst ensuring the best products are delivered.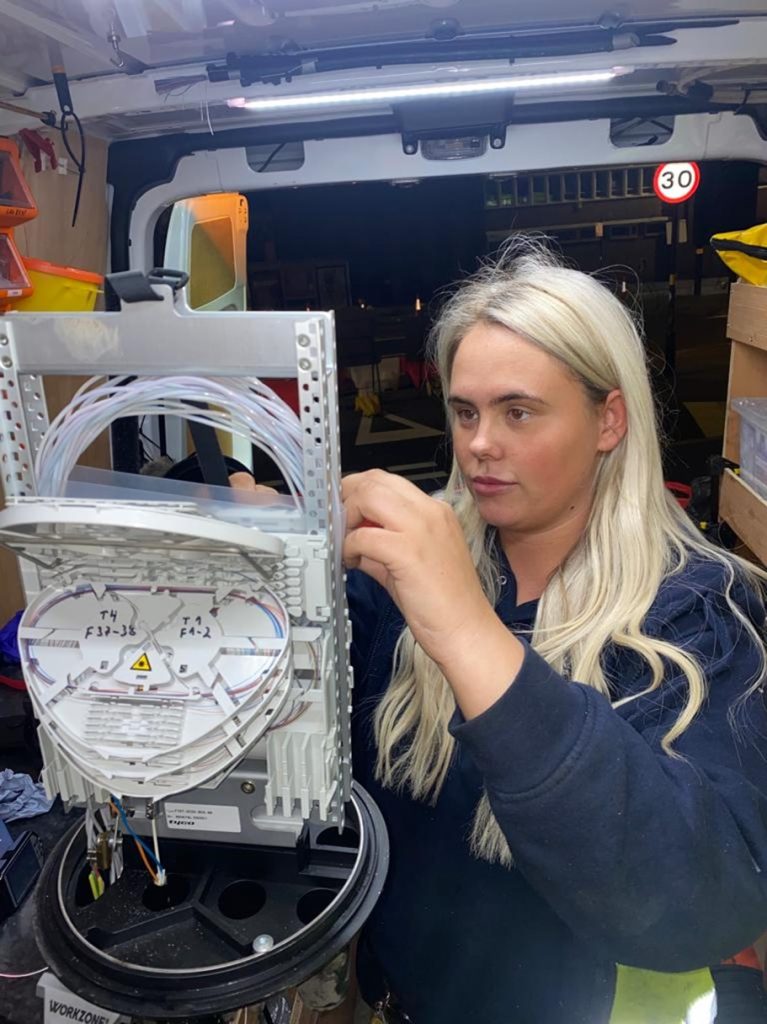 The Comex 2000 Planning department has been in operation since September 2016 and was initially formed to support the Virgin Media O2 MDU build activity.
Now leading multiple projects for VM02, Zayo and Community Fibre, our teams design over 300km of fibre network to connect over 50,000 residential and commercial premises each year.
Our success has been linked to our willingness to meet targets set by our client and adapt our skillset to deliver new architectures as and when required, along with introducing the enhanced development on the more complex works.